"The better you understand a tool, the better you can use it.

And your brain is the best tool you'll ever have
."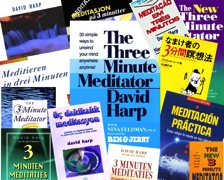 Hi. I'm David Harp.

For those of you who are here because you already know of me...

...Some may b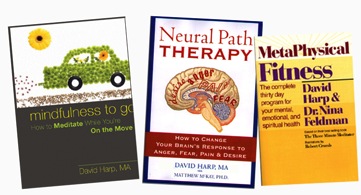 e interested in my work as a writer and teacher of applied cognitive science — that is, how we can use our brains in the most effective way possible, to reduce stress, become more creative, enhance interpersonal relationships, even to develop a mindfulness practice.
For info on this, please visit
www.thethreeminutemeditator.com
(my most popular book worldwide), or
www.harmonicayoga.com
.


...Others may know me as the world's fastest and most effective harmonica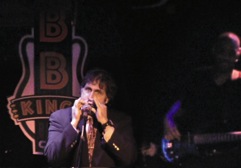 teacher, with over a million students to my credit (I also hold the World's Record for Most People Taught to Play Blues, Rock, Folk, and Classical Harmonica At One Time — 2,569 participants, but I hope to do a big group some day). And creator of more than two dozen books and CDs to help you learn blues, rock, folk, country, classical and jazz harmonica, as well as books and CDs on music theory, guitar, percussion, and tinwhistle.
My website
www.bluesharp.com
has info on these (some of which may be out of date: as a webmaster, I'm an excellent blues harpist).
And I love to play blues, rock, and country "harp" as well as teach it. Click
here
if you'd like to hear me do a few tunes...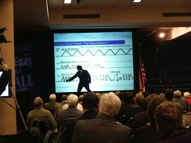 ...Or as a corporate speaker, with a client list ranging, as one of my speaking agents has rather grandiously put it, "...from Ben & Jerry's Ice Cream to the FBI." I have combined the above two seemingly disparate disciplines — applied cognitive science and harmonica — to create and present many hundreds of uniquely interactive, entirely customized, corporate presentations, for a surprisingly wide variety of groups. Click here to see a
partial client list...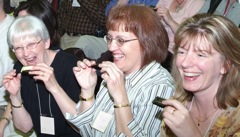 To understand why — strange as it may sound at first — the harmonica is the perfect interactive tool for teaching a group of any size or composition to use their brains to reduce stress, enhance mindfulness, reduce conflict, and build teams that really work — in any workplace — please click here:

www.HarmonicaBasedStressReduction.com
.


...Or perhaps you've heard of me as the creator and proponent-in-chief of:


•
www.HarmonicaYoga.com
(Which is a new take on Raja Yoga — the yoga of the mind and body and spirit, for both those new to yoga, or experienced with it. Completely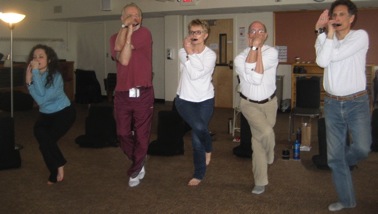 consistent with traditional yoga and Buddhist practice and theory — read the explanations on the website — but loads of fun and interaction as well!)

• Harmonica-Based Mindfulness™ (New website, coming soon, with events: Five Day Workshop at Kripalu Center in MA in March, One Day Workshop in NYC in January.)

and


• www.HarmonicaRobics.com...
(How to increase your aerobic capacity in the most fun way ever, great for athletes or those recovering from sports injuries.)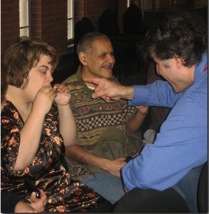 Or maybe you're interested in my work in the field of thanatology (the psychology of dying or grieving people), as well as with people who have chronic illness or physical or mental disabilities? Many of my books, such as
The Three Minute Meditator
, discuss this aspect of what I do. Which I do in person, via phone or Skype™, or in groups. And, of course, through my books. Please visit
www.adaptivemusic.net
or
www.harmonicayoga.com
for more info on this...

It's even possible that some of you have heard of my use of music — both the music that I play, and the music that I'll teach you to play — as a way of deepening spiritual connection (wheth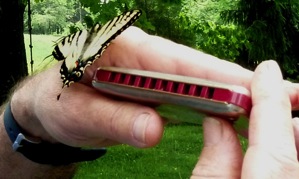 er one is Christian, Jewish, Buddhist, Hindu, or "none of the above." It's all about the butterfly...about transformation. The harmonica is just another tool to get there...

If this interests you, please check out
www.harmonicakirtan.com
— "Kirtan" means interactive spiritual music. It's mostly used in the Sufi tradition, but I'm all for inclusiveness, and you can get to the same spiritual place whether you're playing
Amazing Grace, Beethoven's Ninth
,
The S'hma, O God Beautiful,
or
Pachelbel's Canon
— any of which I can teach an individual or a group both to play, and to use as a spiritual supercharger — in one session.


Since I have these rather diverse interests and areas of expertise, I've kept
this
website short and simple, and use it only to direct you to a more specific site on the aspect of my work that you're interested in. If you already know which part or parts of my multifarious career that you'd like to know more about, just click on the links in the text above (or below).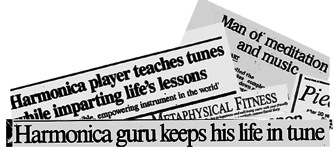 And if you've simply landed here by accident, and find any of the above appealing...just click away anywhere you like!

P.S. For some rather self-aggrandizing information aimed at any of you who might be interested in interviewing me, via print media, radio, video, or other means, please visit
www.theharmonicaguru.com.
AND NOW A WORD FROM OUR "SPONSOR"
Since my corporate presentations help to subsidize my non-profit work (thanatology and work with people with disabilities), I'll be pushy and talk just a bit more about them, right here.
Could your group benefit from:
• Stress Reduction • Teamwork That Really Works • Enhanced Communication or Creativity • Change Management • Or
any
Event Customized to Meet Your Needs?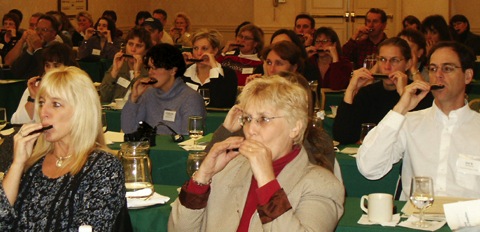 If you want to give your group a transformative, completely customized, content-filled, and incredibly interactive and entertaining experience, please visit:
www.harmonicabasedstressreduction.com.
"...the most popular speaker of our three day event."
— American Red Cross
"An absolutely amazing teambuilding event, and we have lots of them."
— Jerry, Ben & Jerry's
"Your presentation was exactly on target."
— American Society of Crime Laboratory Directors (an FBI-sponsored event)